Our Qualifications
As Financial Advisors, CPA's, CFP's and  Investment Advisor Representatives* with HD Vest Investment Servicessm, we have been working with individuals and multiple generations of their families for years.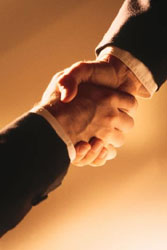 Each of our advisors has extensive personal and professional experience in matters of estate planning, income taxes, investment advisory*, insurance*, accounting, retirement planning, elder care and wealth management.
Many hold professional designations, and are qualified representatives licensed to offer a variety of investment* and insurance* products.

One of the benefits of working with us is our ability to provide clear, easily understood explanations of financial products and services. 
We're looking forward to using our expertise to help you.
* These services are provided by David Workman and Thomas Xenakis, through their affiliation with HD Vest Investment Services sm, and HD Vest Advisory Services sm.