How We Are Different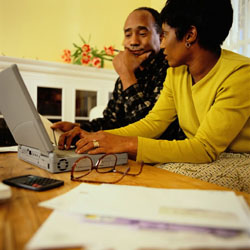 Personal Service - We get to know you and not just your money on a personal level. Our planning process takes a holistic view of your financial future.
Tax Alpha - As a CPA, PFS and RIA we are multi disciplined. I can offer our clients tax advice on investments, insurance, retirement & estate plannng, and other wealth management matters.
Tailored Investment Solutions - We tailor each investment portfolio to our clients specific goals and risk tolerance. We do not recommend template investment portfolios where one size fits everyone.
Objective Advice - Asindependent advisors and do not offer any proprietary investment or insurance products. Whereas most of the largest investment brokers, mutual funds, banks and insurance companies recommend their own products.
Fee Transparency - We want you to know the cost of our services and the products we recommend. We disclose and explain all fees so you can determine if the expected value justifies the cost.
Discretion - I will make investment and tax recommendations but only act after you give your explicit approval.
Convenience - In today's fast paced world finding a trusted financial advisor that is multi disciplined can save you both time and money. Dealing with a CPA for tax matters, a financial advisor for investment advice, an insurance agent for risk management and a CFP for retirement planning can be time consuming, expensive and challenging.
Experience and Track Record - As a professional with an extensive financial management background, I have helped many families, business owners and professionals prosper and find financial peace.

Please give us a call to to discuss your situation, schedule a complimentary appointment and determine whether a future relationship would be in your best interest.